Two words characterize the plastic surgery clinic in the heart of our city, Theoplastics, divine beauty.
The website relies as always on the speed, security and reliability of imonline cms.
The doctor:
Ms. Theodorakopoulou is a graduate of the Medical School (2007) and the Department of Biology (2002) of the University of Crete. He obtained the specialty of Plastic Surgery (2018) having been trained in the Department of Oncoplasty and Breast Rehabilitation of Ashford and St Peters' Hospital (London), in the Department of Plastic Surgery of Charing Cross Hospital of Imperial College (London) and in the Department of Plastic Surgery, Burns and Melanoma Reporting Unit of the General State Hospital of Athens "G. Gennimatas". He has also obtained a Master's Degree in Variplastic Surgery (Rehabilitation after Massive Weight Loss) at the University of Paris Descartes in Paris, and has participated in a variety of research projects and clinical trials and published a project.
Its basic principles in the practice of medicine are respect for the patient and continuous training. In her practice, with the distinctive name THEOPLASTICS in Heraklion, Crete, with the help of specialized associates, she has the ability to face from the simplest to the most complex problems of her specialty. Immediate or delayed breast reconstruction after mastectomy, breast symmetry after oncology surgery, breast aesthetics, body recovery after severe weight loss and reversal of neck and face aging are the main Aesthetic and Reconstructive Plastic Surgery performed by a doctor. At the same time, in her office, she provides a series of non-surgical anti-aging techniques such as: the use of injectable hyaluronic acid, botulinum toxin, PRP mesotherapy as well as the most modern treatments from the laser department (hair removal, fractional skin rejuvenation, whitening). and other machines such as IPL (eg skin rejuvenation) and HIFU (eg skin tightening).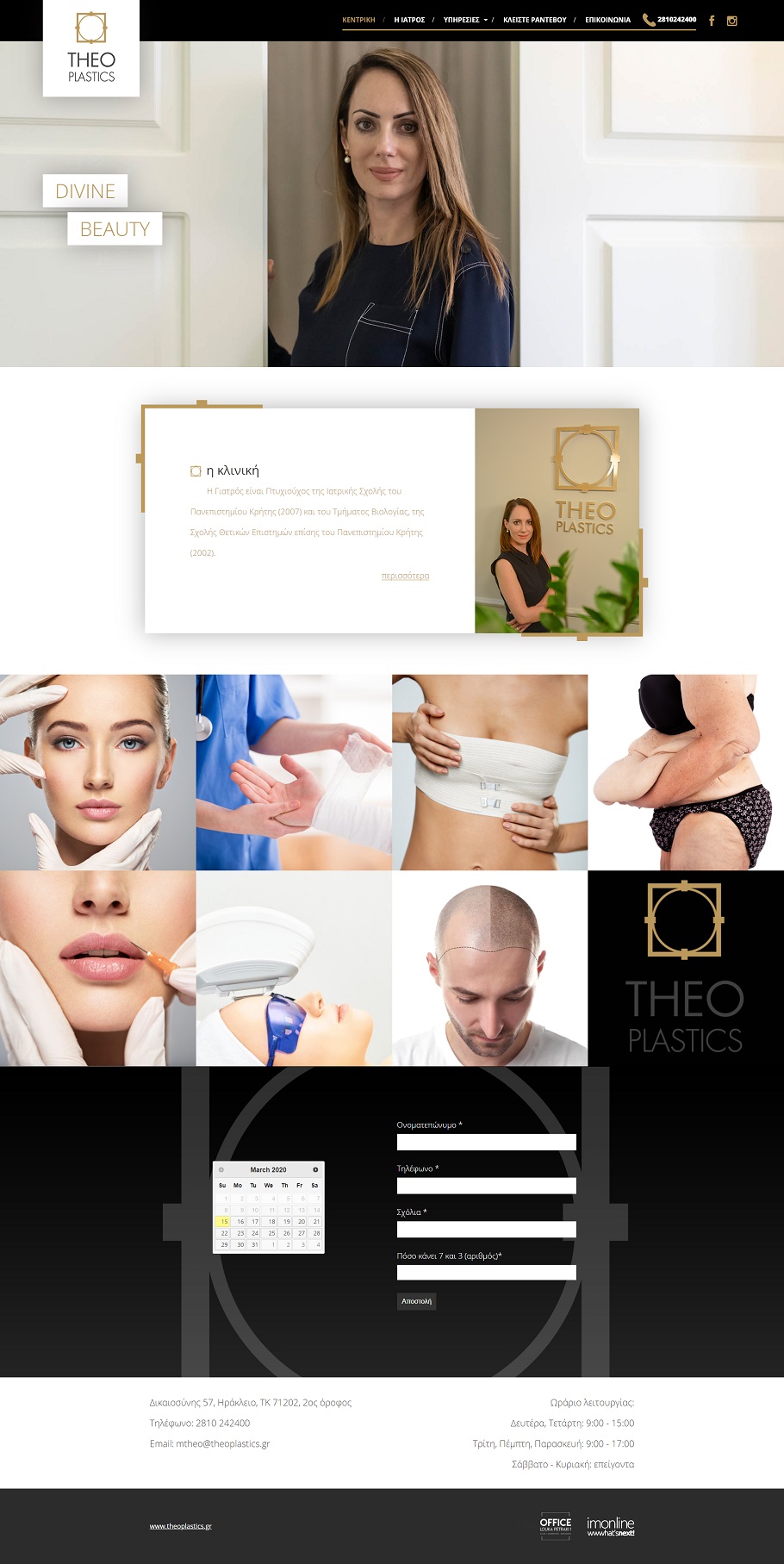 See the website here: www.theoplastics.gr